Browsing Category: "Travelling"
Searching for a contemporary or fresh setting for your portrait is often almost as fun as the shoot itself. Some people, however, take their settings to the very extremes. From the highest peaks to the driest deserts, here are 4 outrageous places that people have decided to have portraits taken.
Watered Down
While it might sound outlandish, underwater photography continues to grow in popularity. The expense is high due to the specialised equipment needed. This not only includes technical equipment such as cameras and lenses, but also the styling tools such as professional quality waterproof makeup. There's something eerily magical about underwater photography, and an increasing number of people are choosing this as their unique portrait setting.
World Famous Icons
Take a trip up the Eiffel Tower, capture the mystic nature of Stonehenge, pose beneath the Pyramids or even climb some of the world's most famous bridges. Tourist attractions and man-made wonders have often attracted a wide range of people seeking the perfect picture for their portraits. Putting your own personal stamp on a globally recognised symbol seems to be a driving factor for many people who visit these iconic locations purely to take portraits.
Sky High
Combining a serious hit of adrenaline with a literally breathtaking backdrop, having your portrait taken while skydiving has to be one of the most outrageous and adventurous additions to your photo album. Image quality might not be the greatest, but when you have a picture of yourself plummeting through the air at blistering speed, it's probably not your biggest worry anyway.
Into the Wilderness
While a bit of travel is usually necessary to find the perfect portrait location, it's not often that you would request to be flown into the middle of the desert just for a few prime shots. Some people, however, crave being unique so much that distance is no issue for them. Some seriously wild locations include the peaks of some of the world's highest mountains, on top of an iceberg at the ends of the Earth, and deep within the Amazonian jungle.
If this isn't enough, consider a deep scuba diving picture expedition, a trip to a private and secluded South Pacific Island, or even exploring an active volcano. No matter how outrageous it may seem, almost every natural wonder has been the setting for those who want a dramatic and unique portrait.
These are some of the most outrageous places that people have taken portraits, however don't worry if it's not quite your thing. A good professional photographer will have a wide range of great locations for your portrait shoot, as well as creative ideas that don't involve jumping out of a plane or submersing yourself in water. Check out kissphotography.com.au to see the stunning portfolio of a local Brisbane photographer who can cater for all of your portrait needs. There's no need to travel across the world for personalised, creative and fun portraits, with the right photographer the perfect locations could be right on your doorstep.
Joanna is a Brisbane resident who currently writes for Kiss Photography Brisbane. Studying photography herself, she writes blogs to inspire other beginner photographers.
Southeast Asia is one favorite destination of those who seek for great outdoor and wild gastronomic adventures. Everything sounds cheap and scary but that's all part of the exotic charm that each country in this region offers. You can have a taste of the local cuisine from food stalls that local frequent and you can explore the flora and fauna that are all endemic to Southeast Asia. Because of the hard-to-resist lure that many countries here have, the tourism industry have slowly loomed and travelers can now enjoy the conveniences they need and stay within budget.
And speaking of budget, you can now find cheap tickets that budget airlines offer from other regions. If you're coming from another continent, like Europe or America, you can easily take advantage of more affordable connecting flights provided by budget airlines operating in Southeast Asia. These maybe cheaper than other airlines, but these low cost carriers also stand firm in providing the best customer services. That's another luxurious convenience that you can enjoy as you head to your next adventure. It's okay to scrimp on your airfare, there are actually a lot of options to help you save on this note, but be sure to give your all when it comes to experiencing the culture, people and adventures of every place you visit.
Living on a tropical country makes one wonder when they can experience snow sports such as skiing or snowboarding. It sure looks like an adrenaline pumping activity that will keep everyone talking for years to come even if they have experienced it just once. So if you're planning for a major vacation for the whole family, ski travel and snowboarding seems like the best option for those who wants a change of scene from the beaches and crystal waters that tropical paradise islands offer.
 A grand snowboard vacation resort can easily keep everybody entertained if well planned and researched before the trip. One must remember that not all ski travel and snowboard destinations are fit for beginners or kids. So it's best to find one that is kid-friendly and family-oriented to avoid scaring first timers and make the trip memorable for everyone.
Ski Travels For the Whole Family
 Searching the web will yield hundreds of ski travel destinations around the world that promotes themselves as the best place to learn to ski. When comparing these resorts, consider the convenience offered of transportation to a learning hill. You may also bargain for packages that include full day use of gears and clothing plus an hour or two of lessons for your group of newbies. These are not usually advertised by some resorts but you can always ask for its availability and arrange it before you arrive.
Ski and snowboard vacations can come with different sorts of accommodation package too. You can choose one that you can tailor fit to your family's needs coupled with easy processes of check-ins, outfitting and transportation to learning hills for the lessons. Don't be surprised if you notice photographers as these will be the ones to catch your family's first ski travel experience. Many ski and snowboard vacation destinations make sure that their guests are spoiled and pampered because they know that people will not come back to them if there are unpleasant experiences there.
Accommodation Perks for the Family
 Yes, there are actually ski travel resorts that have perks for families checking into them. You can find free children lift tickets for every adult purchase you have and depending on their age brackets, kids may also stay for free with their parents! You can also take advantage of multi-day lessons and upgrades for you to level up on your skiing and snowboarding progress.
Ski travel resorts may also offer condominium or apartment type of accommodations ideal for families and big groups. Check out resorts with slope-side condos with dining areas, kitchen and two to three available rooms. If they don't have these, your best option would be a suite with a kitchenette to help you save up on meal expenses.
 Hotels with pools and gyms are also ideal choices for a family vacation. Ski and snowboard vacation destinations usually have these areas for those who want to stay behind or to wind down after a day of being out in the snow. But whatever type of accommodations you choose, it will be better if you can bargain for a free shuttle service that can take your group from your lodgings to the learning slopes.
Having kids and children tagging along on your ski travel and snowboard vacations requires lots of planning and making reservations ahead of time. Go for resorts that combine ski and snowboarding fun with play and kiddie programs. There are bound to be long list of family-oriented resorts you can check out online. Be sure to read their programs, services and activities that are child-friendly and can cater to what your family needs.
Portugal is a fascinating place and the ideal spot for a summer or winter getaway. Whatever your budget – whether you're after cheap package holidays for a hassle-free week in the sun or a lively weekend in the city – Portugal is happy to oblige.
 Many visitors come here for the climate and the beaches, typically heading straight for the south coast of the Algarve. It's not hard to see why – this sun-drenched corner of the world is a real beauty. Famed for its golden sands, foaming Atlantic swells and huge rocky outcrops that litter the coastline, the scenery is dramatically beautiful. Make your way to the rugged cliff tops and enjoy a magnificent vista across the waters to the island of Madeira and beyond.
 This part of Portugal is also famous for its golf courses. Indeed, luxury Portugal holidays are typically centred around the sprawling golf courses and five-star retreats of the Algarve, where visitors can enjoy long leisurely rounds of nine or eighteen holes before returning to their palatial hotel for a tingling sauna, an invigorating back massage or perhaps a relaxing facial.
For a taste of true Portuguese culture, head for the capital city of Lisbon. This gorgeous spot is the perfect blend of the ancient and the contemporary. Walk along twisting cobbled streets and gaze up at imposing buildings as they loom overhead, before hopping on a pristine tram to reach the high street shops and designer outlets. Later, kick back in a cosy cafe with a frothy cappuccino or head to one of the many chic wine and cocktail bars for a glass of something cool and refreshing.
From the budget and basic to the lavish and luxury; from the hurly burly of the city to the tranquil sands of a sheltered cove, Portugal is alive with an endless list of different holiday experiences. Don't leave it too long before you come and explore Portugal for yourself..
When planning to go on a cruise it's essential that you pick the right destination for you as it can be a substantial amount of money that you are spending. As many people often have only one long holiday a year, it's important that you look at the many different options and make the right choice.
Here are a few adventurous locations for a cruise holiday:
Caribbean
The Caribbean is a great place to visit for an adventurous cruise as each island has beautiful scenery, vast landscapes to explore and amazing culture to experience. Whether you are hoping to experience fun and exciting water sports, relaxing beaches or great locations for sightseeing, the Caribbean will be perfect.
Depending on the type of cruise you decide on you could have the opportunity to travel around eastern, western and southern side of the Caribbean, however many cruises are often based around one area. When thinking about exploring the Caribbean, it is best to book between October and March; however, you will no doubt find that the climate is warm all year round.
Far and Middle East
Whether you are looking to explore modern cities or you prefer traditional culture, why not consider the far and middle east for a cruise holiday. This destination has become hugely popular in the past two years and many of the cruise ships visit magnificent places such as Hong Kong, Thailand, Singapore and Malaysia.
When travelling to the far and middle east, Dubai is the main turnaround port and has some of the finest hotels and shopping destinations that can be enjoyed at your leisure.
Alaska
Many people go on a cruise to Alaska to view the natural beauty of the snow-capped mountains, icebergs and the wilderness as it is a land that has plenty to discover. Cruise holidays to Alaska are unique as there are many magnificent things to see as well as many activities to do such as river trips and helicopter tours.
When visiting Alaska you have the option to cruise through the Inside Passage and the Gulf of Alaska. By visiting Alaska through the gulf you are able to see more and you might even have the chance to visit some of the glaciers.
This article was provided by CheapCruises.com; offering the best deals on holiday cruises  around the world.
As Australia is an incredibly vast and diverse country, its best if you plan some must see locations to visit.
 With so many amazing places to see such as islands and beaches it may be difficult to see everything all at once, but here's a list of starting points for you to explore:
Byron Bay
If you are looking for a location that offers sun, surf, relaxation and above all a laid back Australian feel head to the areas surrounding Byron Bay. There's a wealth of culture, many glorious beaches and there's also a great nightlife. Moving to this area is great if you are looking for a chilled atmosphere, and the temperatures are also relatively balmy enough all year round! Whether you are looking for fun and adventure or a romantic place to stay, Byron Bay is a fantastic location.
If you are looking for an active lifestyle, the area offers many natural delights to explore as well as sporting activities such as surfing, cycling, swimming, diving and cycling that will be sure to keep you busy!
During the year you can also expect many festivals, events and exhibitions to occur whilst the city also boasts a wide range of foods and cultural delicacies for you to enjoy.
Great Barrier Reef
Listed in the Lonely Planet as one of the top ten regions to visit in 2011, the Great Barrier Reef is a must see location. The Great Barrier Reef is one of Australia's treasures and is the world's largest coral reef. Within the reef there is plenty of marine life including 3,000 reef systems, coral cays and many beautiful tropical islands that have sun-kissed beach locations for you to explore. As the Great Barrier Reef is one of the Seven Wonders of the World it is clear that it warrants a visit!
Sydney
As Australia's largest and most talked about city, Sydney is a great location to visit. With many beautiful beaches, iconic cultural buildings and landmarks, the city has lots to offer! Whether you want to view the spectacular views at Sydney Harbour Bridge or make the most of the tranquil atmosphere at Hyde Park, there is something for all ages.
Over the years the Sydney Harbour Bridge has attracted many tourists so join in by viewing the sights, taking a stroll along the Circular Quay or soaking up the atmosphere, fresh air and warm climate.
This article was provided by Robinsons; one of the leading specialists in UK and International removals including shipping to Australia and worldwide services.
I was back in Cebu for a couple of days to find a suitable store space as we planned to open a sticker shop in Cebu. Since we stayed at Golden Prince Hotel which is just a stone away from the mall, we basically stayed most of the time at the mall.
We were a company of 4 and most of them were first time in Cebu. We were shocked with happiness upon strolling around the mall – there were plenty of shoe shops around! All of my favorite shops were there. Luckily, I didnt have enough spare money or else the money will just fly off! lol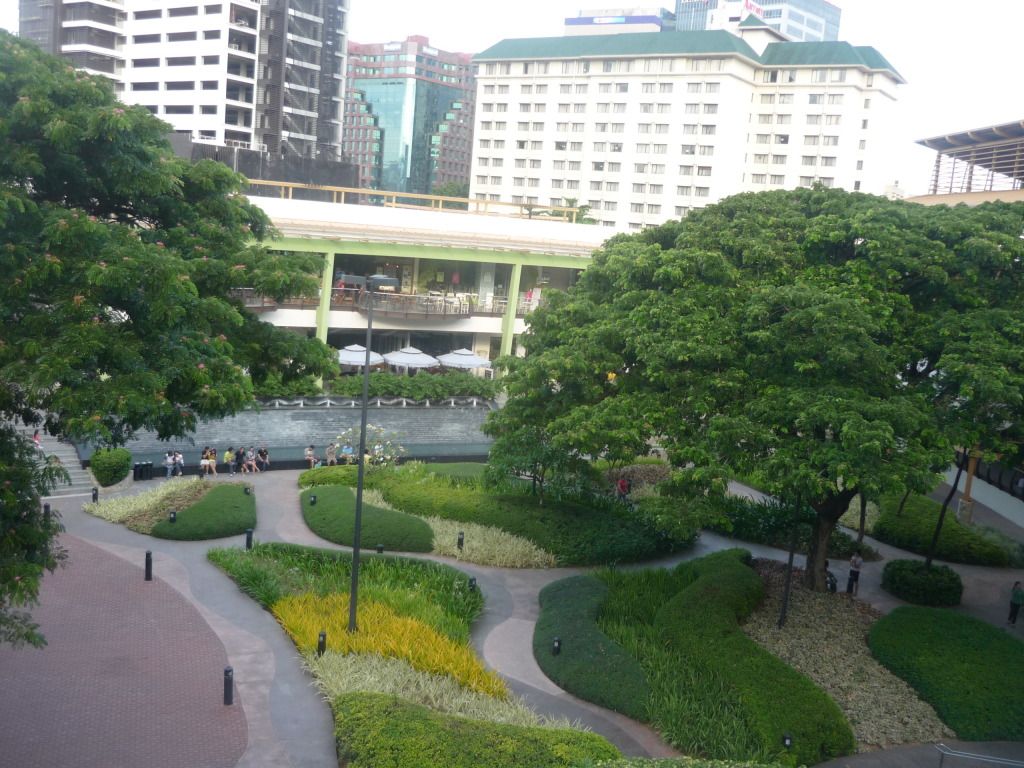 Anyway, this is The Terraces of Ayala Center Cebu. Its my first time here actually and believe me – I got a love at first sight! I want to move back to Cebu again! I would love to take my kids here. They will surely be running here and there like a wild cow. Its really a home sweet home experience for me!
For many of us cruise holidays are about the most amazing way to spend time and to kick back in style while visiting new and exciting destinations each and every day. There are a huge range of attractions and seriously high quality accommodation to draw families, friend and intrepid individuals aboard the latest state-of-the-art cruise vessels and perhaps the best way to make the most of your trip is to book an all inclusive package.
And if you're considering your options on all inclusive cruises this year or next right now then it is well worth doing some homework online, where even the most cursory of investigations can lead you to some significant bargains. You'll find of course that an all inclusive package deal costs rather more initially than a basic cruise holiday arrangement but your upfront payment will cover the vast majority of costs linked to your entire vacation. So for families or anyone else concerned about the potential for their holiday spending to spiral beyond expectations, all inclusive packages offer some peace of mind when it comes to managing your money.
But whichever arrangement option you choose, once you've boarded your cruise ship and set sail for one of the world's more exotic regions, you will be very glad indeed that you took the plunge and placed your booking. In terms of the variety of places that you and your travelling companions can see and visit within a matter of days, there really is no more attractive holiday option out there than a trip aboard a cruise ship. You can travel anywhere from Australia, to the Americas, the Caribbean, parts of Scandinavia or right around the Mediterranean. And even when the sights out to sea aren't grabbing your interest, you'll find enough on-board entertainment to keep you and your party in high spirits throughout, and there are also some quite spectacular ways to relax as well.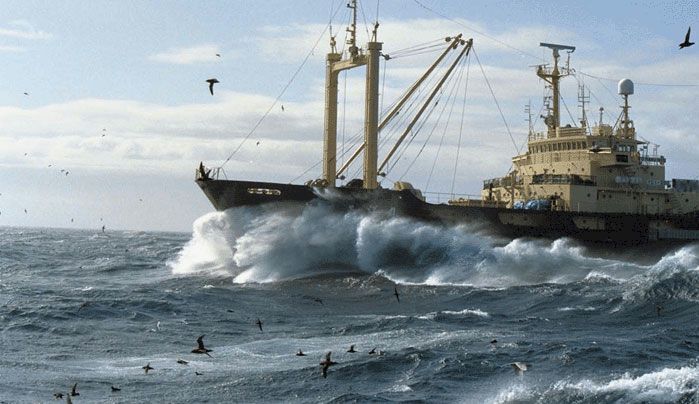 All Weather Gear & Helly Hansen: The Foul Weather Team
AllWeatherGear.com is proud to partner with Helly Hansen, one of the finest producers of foul weather gear in the business. Together, we aim to provide the best, protecting you and your loved ones from the worst weather conditions.
They started out in 1877, creating waterproof clothing for fishermen. Today, their outerwear is used by mountaineers, rock climbers, skiers and other athletes that look to stay dry while engaging harsh elements. Maybe you've caught some of Helly Hansen's product on the hit television show The Deadliest Catch.
Helly Hansen has jackets, pants and coats. The Inpertech Camo Guide Coat is striking, mid-length and waterproof. Men will love this super tough and comfortable poly knit coat. The hood tucks into the collar and it has adjustable hook and loop sleeve cuffs. There's a back cape for ventilation and side zippers for quick access to inner garments.
The Nelson Parka has a polyester mesh taffeta lining and reflective zipper pulls. It comes with three zippered pockets, a stowable hood and a back mesh vent. The Helly Tech releases perspiration vapor while keeping rain and wind out. You can check out the item here, and many others, at All Weather's website.
The Motala Short Jacket is reversible. One side is a discreet, fashionable solid black. The inverse is designed for increased visibility with stripes on the chest and arms. Using high quality materials from 3M, both sides have zippered hand pockets, full hook and loop closure storm flaps. Wind and water resistant, this one will keep you warm.
The Roan Anorak is a high end jacket made from stretchable fabric, making it rain imperious and abrasion resistant. It has an elastic polyurethane coating and a soft poly knit backing, neoprene cuffs and draw cord adjustments at the hem. Available in a number of colors, it's a sleek, fashionable option with the Helly Hansen promise of comfort, durability and strong performance.
All Weather and Helly Hansen promote foul weather gear used by all walks of life. From professionals to the layman, from commercial fishing to rescue teams, we have the clothing lines to accommodate your needs. The Helly Hansen rain jacket, a Highliner or the Horton, if you're in the market for something that's protective and water resistant, this is definitely the place for you.
Rest assured: Grundens, Guy Cotton, Molehill Mountain or Helly Hansen, when it comes to foul weather gear, All Weather Gear will have the highest quality products.
Here at Cape Portfolios we are immensely proud of not only our beautiful location, but also our vibrant and colourful history. Here are five things we think you might like to know about the history of Cape Town!
First Capetonians
Archaeology tells us that the arid lands surrounding Table Mountain were home to the earliest human communities. The KhoeSan people left more than 500 pieces of rock art that help us understand the history of both South Africa and mankind. Some are said to be more than 27,000 years old.
Portuguese Links
Bartolomeu Dias is said to be one of the greatest Portuguese explorers after discovering 'The Cape of Good Hope' in 1488. This expedition opened up sea routes between Western Europe and Asia enabling greater movement in trade. The annual Portuguese festival 'Lusito Land' is a real carnival of colour with music, dance, traditional foods and arts.
First Dutch
In 1652 the Dutchman, Jan van Riebeeck, arrived at the Cape to barter with the Khoe and provide refreshments for passing ships. He established a small vegetable garden but before long demand for food led to farms and so the settlement of Europeans began. Today he is a significant figure in Afrikaners history.
British History
In 1795 the British occupied Cape Town so as to ensure it was out of French hands and in 1814 the Cape officially became part of the British Empire, bringing growth and prosperity to the region. Another interesting piece of history was made in 1936 when Amy Johnson, a British pilot, set a new record when she flew from England and landed in Cape Town 3 days later.
Pioneering Work
In 1967, Dr. Christiaan Barnard of Cape Town, performed the first human heart transplant in the world. Although the son of a poor Afrikaner preacher, he was so determined to study that he walked five miles every day to Cape Town University