Browsing Category: "Volleball"
There is an increasing sense of anticipation as the UK builds up to the biggest summer of sport in recent memory. We'll soon see whether Jessica Ennis has what it takes to win heptathlon gold and the English cricket team have the skill to beat South Africa. If there's one problem it's that sitting and watching the action unfold may lead to an uncomfortable feeling of laziness. However, it's possible to escape the couch blues by trying some of the trendy sports suggested by Capital Play.
Tennis
Some of the coolest men and women in the sporting world play the traditional game of tennis. There's Rafael Nadal; the smooth talking Spaniard with a body to die for and Maria Sharapova; the hard hitting Russian with her very own clothing line. Perhaps you'll be the next big name in this global game?
Inline Skating
Learning to skate can be a frustrating process. However, those of you who manage to shrug off the inevitable bumps and scrapes could soon be landing some pretty cool tricks.
Surfing
The public perception of surfing is nicely summed up in the Beach Boy's famous song, Surfing U.S.A. The listener is told that 'you'd see 'em wearin' their baggies, Huurachi Sandals too, A bushy bushy blond hairdo'. After purchasing a wetsuit, board and basic lessons, you too can become part of the awesome surfing community!
Free Running
The sport also known as Parkour is very popular among the world's adrenaline junkies. It involves a variety of running, jumping and tumbling movements and is generally practiced in the urban environment.
Cycling
Professionals such as Mark Cavendish and Victoria Pendeleton have inspired a new breed of cyclists in the UK.  Friendly groups have sprung up in many areas and people have begun to see the appeal of countryside rides.
Ultimate Frisbee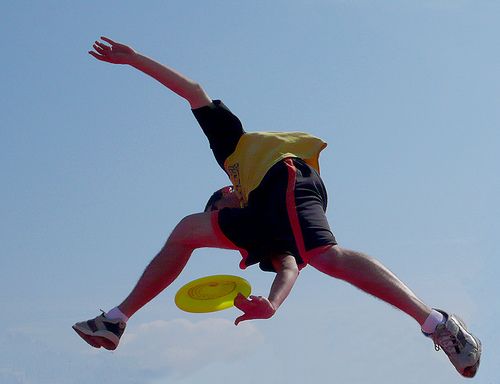 Frisbee has long been recognized as a gentle game best enjoyed at the beach. However, a new wave of fresh faced athletes have shown what is possible with a round disc. It takes true skill to become a Frisbee master!
Beach Volleyball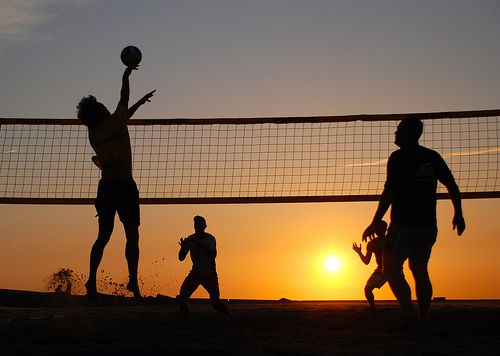 The Olympic sport of beach volleyball is highly popular in countries such as Brazil and Spain. Large crowds often show up to watch the scantily clad athletes dive around in the sand. So if you have a exhibitionistic trait then this one is worth a go.
Trampolining
Any child will tell you that jumping up and down on a trampoline is great fun. However, what's little known is that trampolining is also a highly competitive Olympic sport. Anybody watching the aerial acrobats in action this summer may well want to give it a go for themselves.
Siargao is an island in the province of Surigao del Norte which is about 800 kilometers southeast of Manila. It is a place that has been taking the hearts of surfers because of the surfing waves that it produces which got the attention of the world because of its thick hollow tubes called Cloud 9. An annual Siargao Cup which is a domestic and international competition so surfing fanatics are enjoying the natural waves Philippines can offer. If you cannot surf and just enjoy watching those who do, you can also join beach volleyball so that you can work on your physical stretches as well.